Grain cleaning equipment ISM-5
Sales by Skeppsta Maskin AB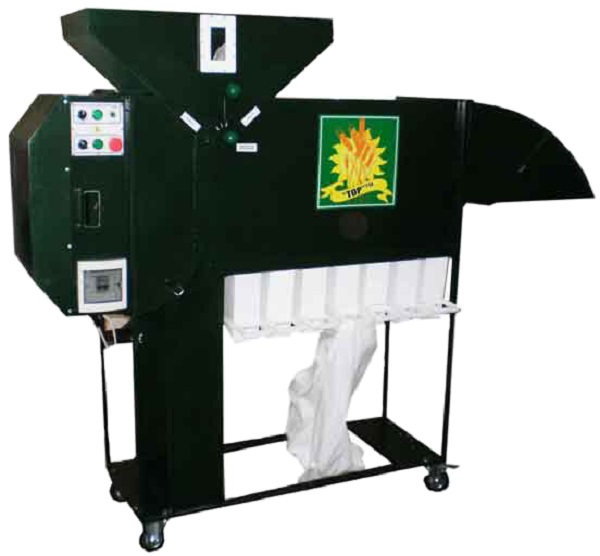 Videos:
https://www.youtube.com/watch?v=Al_mkekAzzA ISM 5
https://www.youtube.com/watch?v=5QFSqRQjY8U ISM-5-CSC

https://www.youtube.com/watch?v=576WKERK4L0
https://www.youtube.com/watch?v=jhQiteXxTVc ISM-10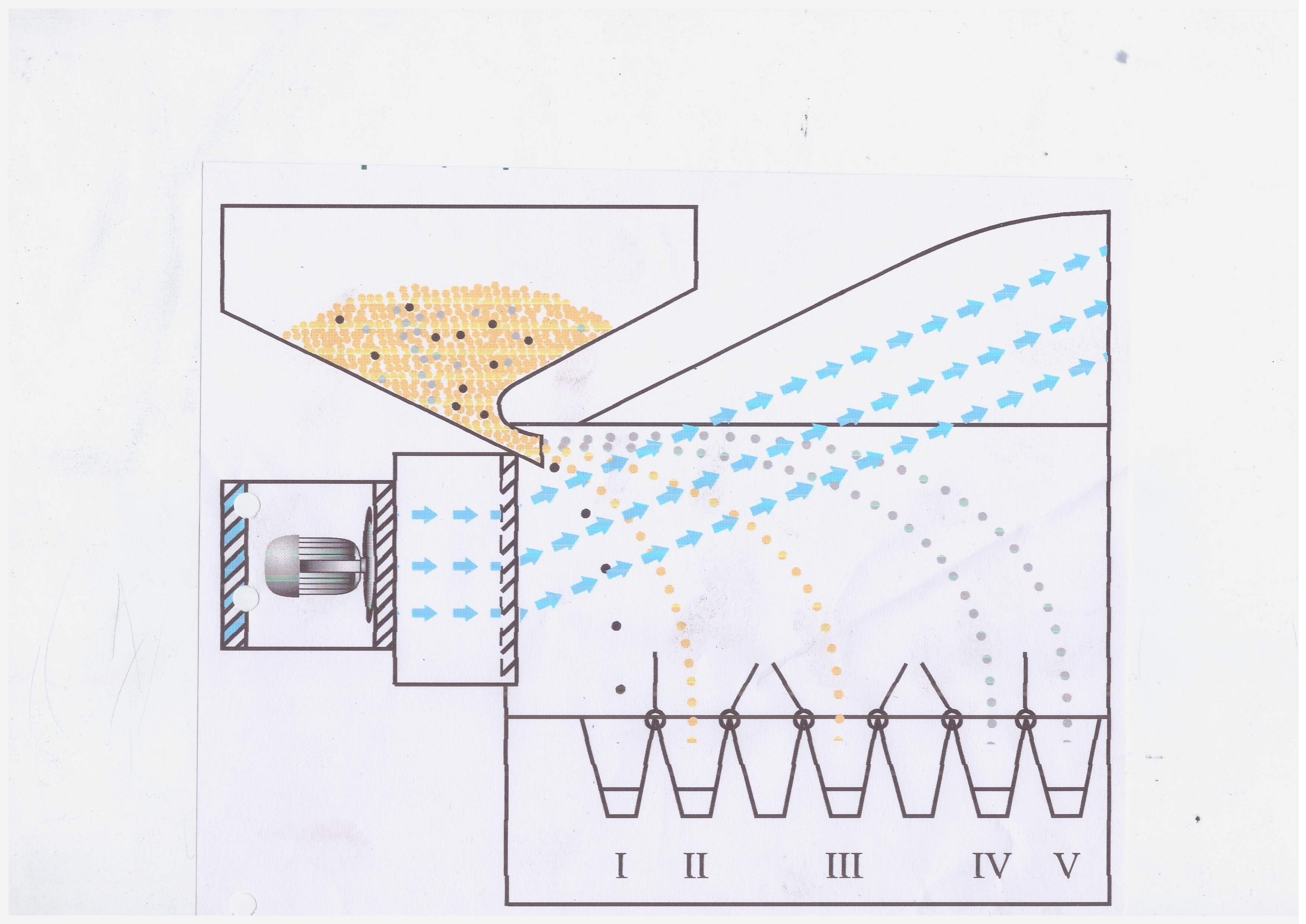 Cereal oil cleaner etc. for smaller farming TOP ™ IMS-5
PRICE: 29 500: -SEK + Shipping + VAT Ask for last price. Begär senaste pris SEK + Moms
Skeppsta Maskin AB Örebro Sweden seller "IMS-5" brand TOP ™ grain separator belonging to a class of equipment for cleaning and calibration of seed crops:
Oil seeds
grain
legumes
vegetable
melons
lining
As well as all kinds of granular mixtures
Purification of cereals TOP ™ IMS-5 Ukrainian producer AGRO-VIGS for the selection of the best seeds for planting, sorting by size, quality and preparation of crops for sale. Or producing oil with an oil pressure http://www.oilpress.com/
Initial cleaning and calibration is carried out based on the size, weight and shape of the starting material, regardless of its humidity and impurities, within ± 3%, which makes it possible to distinguish with high seed sowing qualities.
The fact that in a purification process for the separation and sorting of seed crop separator TOP ™ IMS-5, it is possible to process products of some debris and moisture and prevent damage to grain.
The quality of seed uvelichichaetsya 35-40%, respectively, germination crops increases to 98%.
The grain separator is a high performance machine. TOP ™ IMS-5 always calibrates with the highest precision, divide it into 7 fractions. A narrow aggregate of specialization - the production of high quality raw materials guarantees the highest quality of the output product. Separator Weight - 130 kg.
Operating modes of the TOP ™ IMS-5 separator
per-cleaning position
Primary treatment method
calibration position
Mixed Mode (calibration and cleaning at the same time)
The design features top separator ™ IMS-5
Application of the impeller as the first propulsion possible to minimize the machines of this type, the power loss of the airflow created by the impeller: the car has no channels to overcome the resistance from which deviates a significant part of the engine power.
Constructive solution - an air inlet located in the upper part - is excluded from entering the air intake device of ground contaminants.The use of the right impeller impeller aerodynamic shape, made especially for "IMS" car companies - a manufacturer of airplane equipment, capable of significantly reducing the energy consumption of the engine to stabilize airflow and eliminate vibrations.
The design of the machine with few moving and therefore no need for regular cleaning it, which allows the machine to operate without waiting time.The use of the frequency converter can adjust the impeller rotation speed,
The seed separator top of the IMS-5 is perfect for private farms that are growing seed and commercial seed.
Specifications top separator ™ IMS-5
DATA
Productivity during primary treatment of grain: 5.0 t / h.
Performance during calibration inoculum: up to 3.0 t / h.
Power Consumption: 0.20-0.55 kW / h, 220 / 380V, 50 Hz
Length: 1700 mm
Width: 400 mm
Height: 1800 mm
Weight: 130 kg
SWEDISH :
Rensmaskin för spannmål oljeväxter mm för mindre lantbruk TOP ™ IMS-5
Pris 29 500:-SEK + frakt + moms
Skeppsta Maskin AB Örebro Sweden säljer "IMS-5" varumärke TOP ™ korn separator som tillhör en klass av utrustning för rengöring och kalibrering av utsädesgrödor:
Oljeväxter
korn
baljväxter
vegetabiliska
meloner
foder
såväl som alla typer av granulera blandningar
Rening av spannmål TOP ™ IMS-5 ukrainska producenten AGRO-VIGS användning för urval av de bästa frön för plantering, sortering genom storlek, kvalitet och beredning av grödor för försäljning. Eller framställning av olja med en oljepress http://www.oilpress.com/
Inledande rengöring och kalibrering utförs baserat på storlek, vikt och form av utgångsmaterialet, oberoende av dess fuktighet och föroreningar, inom ± 3%, vilket gör det möjligt att skilja med hög frö sådd kvaliteter.Att man i en reningsprocess för separering och sortering av frön gröda separator TOP ™ IMS-5 gör det möjligt att bearbeta produkter av något skräp och fukt och förhindrar skada korn.
Kvaliteten av utsäde uvelichichaetsya 35-40%, respektive, grobarhet grödor ökar till 98%.
Frö separatorn är en högpresterande maskin. TOP ™ IMS-5 kalibrerar alltid vara med största precision, dela in den i 7 fraktioner. En smal aggregat specialisering - framställning av högkvalitativt råvara garanterar högsta kvalitet hos den utmatade produkten. separator Vikt - 130 kg.
Driftsformer av separatorn TOP ™ IMS-5
per-rengöringsläge
primära behandlingsmetoden
kalibreringsläge
Mixed Mode (kalibrering och rengöring samtidigt)
Designen presenterar toppseparator ™ IMS-5
Applicering av impellern som första framdrivnings möjligt att minimera de maskiner av denna typ effektförlusten av luftflödet som skapas av fläkthjulet: bilen har inga kanaler för att övervinna motståndet från vilken går åt en avsevärd del av motoreffekten.Konstruktiv lösning - ett luftinlopp beläget i den övre delen - är utesluten från att komma in i luftintagsanordningen av grunda föroreningar.
Användningen av rätt impeller aerodynamisk form, gjorda speciellt för "IMS" bilföretag - en tillverkare av flygutrustning, möjligt att avsevärt minska energiförbrukningen av motorn för att stabilisera luftflödet och eliminera vibrationer.
Utformningen av maskinen med få rörliga och därför inget behov av regelbunden rengöring det, vilket gör att maskinen ska fungera utan väntetid.
Användningen av frekvensomvandlaren kan justera fläkthjulet rotationshastighet,
Frö separator toppen av IMS-5 är perfekt för privata gårdar som bedriver växande utsäde och handelsutsäde.
Specifikationer toppseparator ™ IMS-5
DATA:
Produktivitet under primär behandling av säd: 5,0 t / h.
Prestanda under kalibrering inokulat: upp till 3,0 t / h.
Strömförbrukning: 0,20-0,55 kW / h, 220 / 380V, 50 Hz
Längd: 1700 mm
Bredd: 400 mm
Höjd: 1800 mm
Vikt: 130 kg
Videos :
https://www.youtube.com/watch?v=Al_mkekAzzA ISM 5
https://www.youtube.com/watch?v=5QFSqRQjY8U ISM-5-CSC
https://www.youtube.com/watch?v=576WKERK4L0
https://www.youtube.com/watch?v=jhQiteXxTVc ISM-10
Skeppsta Maskin AB
Täby Skeppsta 336
705 94 Örebro
SWEDEN
Tel o Fax 019 228005 sales@oilpress.com Mobil och SMS: 073 1542941 , Skype : oilpress